MComplete, Gentle, Bioavailable & Natural: Between morning sickness, constant fatigues and occasional aches & cramps, getting essential prenatal nutrients for you and your little one(s) can be tough. Enter Vitalitown One Daily Prenatal - a complete formula delivering 100% natural & bioavailable vitamins & minerals including Beta-Carotene, Gentle Zinc, Active Folate, Non-Constipating Iron & 200mg DHA. Meet/exceed recommended DV & easy to digest and absorb for expecting moms and developing babies.*
Support Moms Before, During & After Pregnancy*: Optimal nutrition is a must for mom's healthy pregnancy and baby's future.* With Vitalitown you will never come up short on essential nutrients before, during & after pregnancy.* Each softgel contains 100% or more zinc & D3 to support your immune system, calcium for strong bones, iron to promote blood health, and flush-free B vitamins to boost energy levels for an easier pregnancy.* No Added Sugar/Synthetic Fillers, No Artificial Colors/Flavors.
Nourish Baby's Healthy Development*: Features recommended dosage from authorities and formulated by physicians, Vitalitown is committed to creating nutritious environment to ensure your little one is growing into a healthy & bouncing baby!* Specifically adds 100% DV of choline & L-5-mthf to support baby's spinal cord development, 27 mg of non-constipating iron to help he/she get needed oxygen, and 200 mg of DHA for healthy fetal brain development.* No fishy flavor/burps for mom.
All About Quality: Vitalitown Prenatal Multivitamin is intended for moms-to-be free of artificial fillers, flavors, preservatives, and additives. All products are non-GMO, and contain no gluten, dairy, soy, egg, fish, tree nuts, or peanuts. Your satisfaction is our priority. We stand behind our products, no questions asked, no ifs, no ands, no buts. If there is any problem, just let us know and we'll do our best to make it right.
The Way To Vitality: Here in Vitalitown, we believe nutrition is an important part of feeling healthy, active, and energetic which defines Vitality. We have been committed to providing high-quality supplements curated for your unique needs, bridging the nutritional gap and adding a dash of vitality to your life. All our products are made in the USA and tested by third party for purity & potency to ensure that each and every bottle of Vitalitown products represents the highest standards.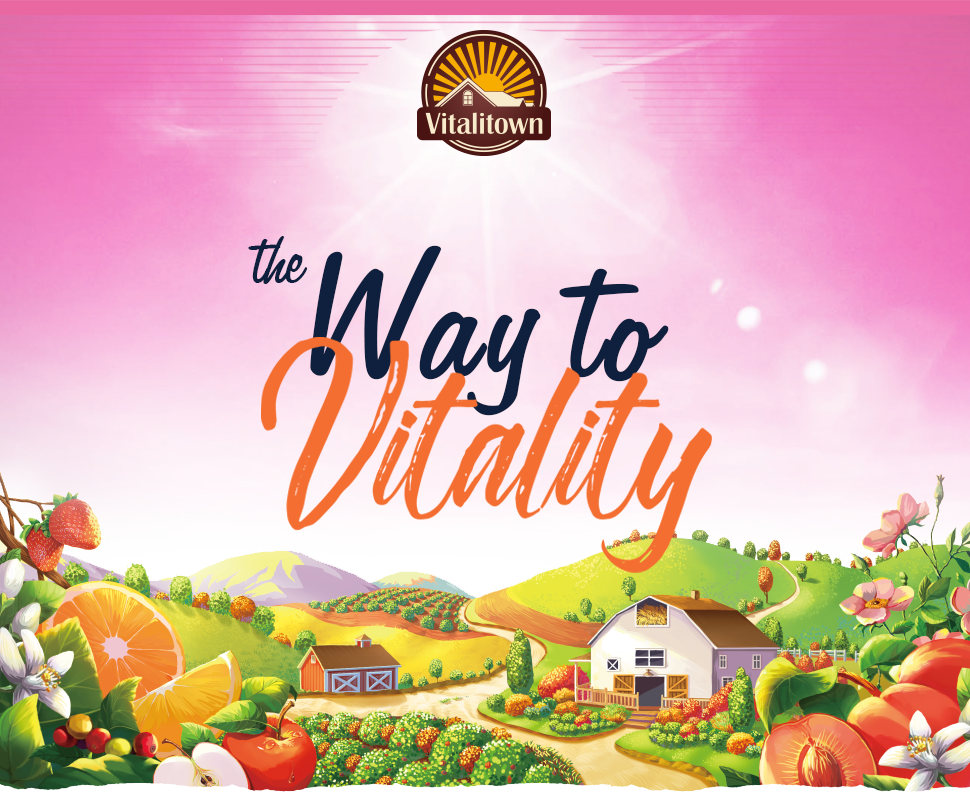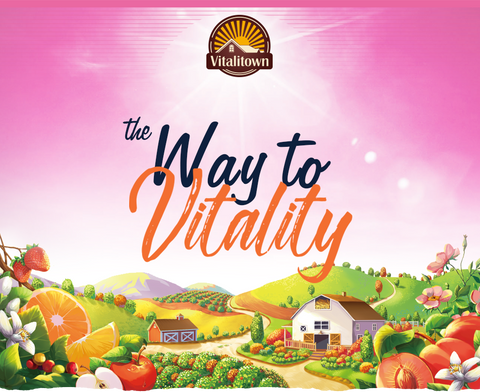 WHY DO MOMS-TO-BE NEED PRENATAL MULTIVITAMINS?
During pregnancy, your body's nutritional requirements are very different than at other times, and truth to be told, you need a lot, like A LOT, to grow a little human inside your body.* A rich and balanced diet may contain plenty of vitamins and minerals, but there are times when you still need a daily prenatal boost in case you might fall short on key nutrients.*
Enter Vitalitown Prenatal Multivitamin - a complete, active, and gentle multivitamin making sure that you are getting enough of the nutrients that are imperative for moms and babies.*
One Daily Complete Prenatal
Complete line of 18 vitamins & minerals paired with 200 mg of DHA omega-3 fatty acid.
Vitalitown One Daily Prenatal Multi wraps every essential nutrient you need before, during & after pregnancy in one easy-to-swallow softgel to cover you and your little one(s) everyday nutritional needs.* All ingredients are in their gentle and most active forms that expecting moms can easily absorb and digest.*
 

gentle & most bioactive forms

authorities recommended dosage

easy on the stomach

no fishy flavor or burps

kosher gelatin

easy to swallow

 

Made in the USA

Non-GMO & Natural

GMP-Compliant Facility

NO artificial fillers, colors, flavors

NO yeast, soy, wheat, gluten, dairy, corn, eggs, tree nuts, peanuts, shellfish
★ All In ONE Softgel

One easy-to-swallow softgel covers women with all-around vitamin & mineral support at complete DV or more.*

★ Natural & Gentle Forms

Deliver essential vitamins & minerals all in gentle and natural forms, including beta-carotene, P-5-P B6, flush-free niacin, L-5-MTHF folate, methyl B12, gut-friendly iron, mag & zinc, etc. Gentle on the stomach.

★ 200 MG DHA

Every tablet includes 200 mg DHA essential fatty acids (from fish oil) to support baby's brain development.*

★ For Before, During & After Pregnancy Support*

Deliver optimal nutrition before, during and after moms' pregnancy and to support fetal health.*