Highly Bioavailable Vitamin C: Vitalitown Vitamin C Complex utilizes ascorbic acid, the form of vitamin C found naturally in food. It is the purest and most bioavailable form, meaning it can be readily absorbed by the body through the bloodstream. Each tablet provides daily immune support with a whopping 1000 mg.*
Enhanced with Carefully Selected Herbs: Each serving is fortified with four best unmatched herbs. Citrus bioflavonoids and rose hips are rich sources of biologically active flavonoids, which are known to improve the absorption of vitamin C, while echinacea and turmeric extracts have been proven to help maintain immune health.*
Not Just Immune Support*: Vitamin C is needed to mount and sustain an effective immune response.* This nutrient also serves as a powerful antioxidant, protecting cells from free radical damage.* Besides, it helps increase collagen formation and aids in iron absorption.*
Purity & Quality: Vitalitown Vitamin C 1000 mg is intended for both men and women free of artificial fillers, flavors, preservatives, and additives. All products are vegetarian, non-GMO, and contain no gluten, dairy, soy, egg, fish, shellfish, tree nuts, or peanuts.
Made in the USA: All supplements are manufactured and packaged in the USA. The products are sent to third party labs for purity and potency to ensure that each and every bottle of our products represents the highest standards.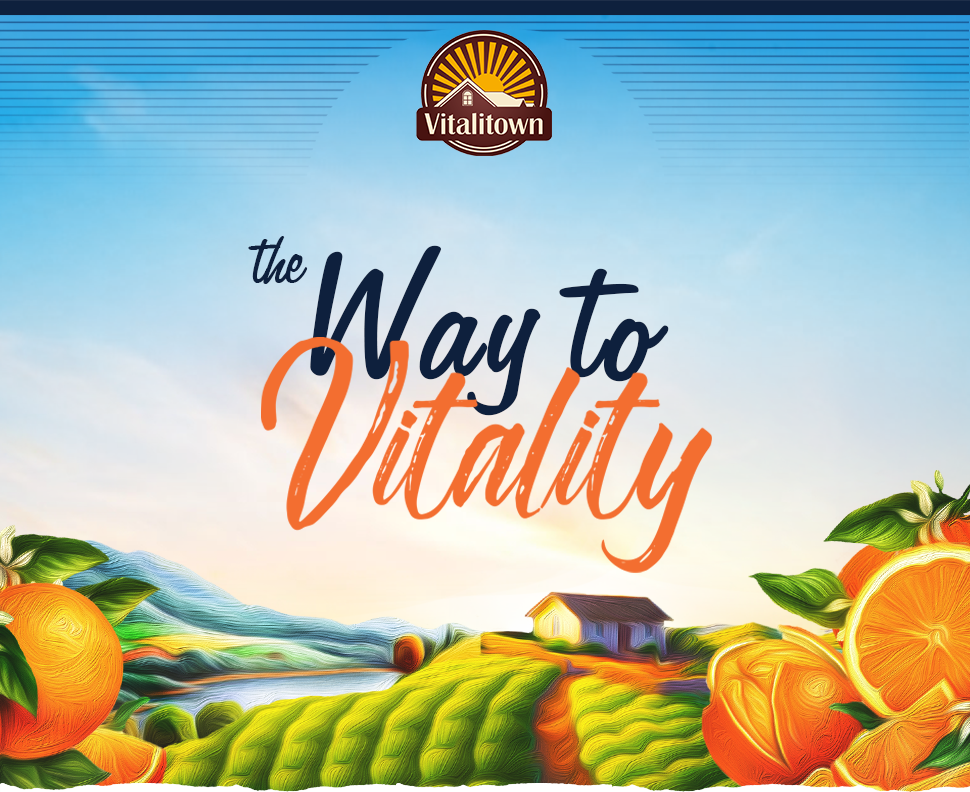 What is Vitamin C?
Vitamin C, also known as ascorbic acid, is a water-soluble vitamin naturally present in some foods, largely citrus fruits and vegetables. This nutrient is required for a vast array of bodily functions.* It is best known for helping the immune system work properly.* Besides, it helps fight against free radicals, support collagen formation, and facilitate iron absorption.*
Why Take Vitamin C Supplements?
Your body is unable to form vitamin C on its own and doesn't store it. So, a daily intake is a must to maintain adequate levels. If you're not getting enough vitamin C from your diet, just try this premium 5-in-1 Vitamin C Complex.
5-In-1 Vitamin C Complex
Vitamin C 1000 mg with Rose Hips, Bioflavonoids, Turmeric & Echinacea
VITALITOWN VITAMIN C COMPLEX gives 1000 mg of highly absorbable ascorbic acid, as well as rose hips, citrus bioflavonoids, turmeric, and echinacea. These five scientifically backed ingredients work in harmony at a cellular level to support immune cells, keeping your natural defense system strong.*
1000 mg of vitamin C
highly bioavailable form
with citrus bioflavonoids and rose hips
plus echinacea and turmeric extracts
maximum immune support*

Made in the USA
Non-GMO
GMP-Compliant Facility
NO artificial fillers, colors, flavors
NO soy, wheat, gluten, dairy, corn, eggs, tree nuts, peanuts, fish, shellfish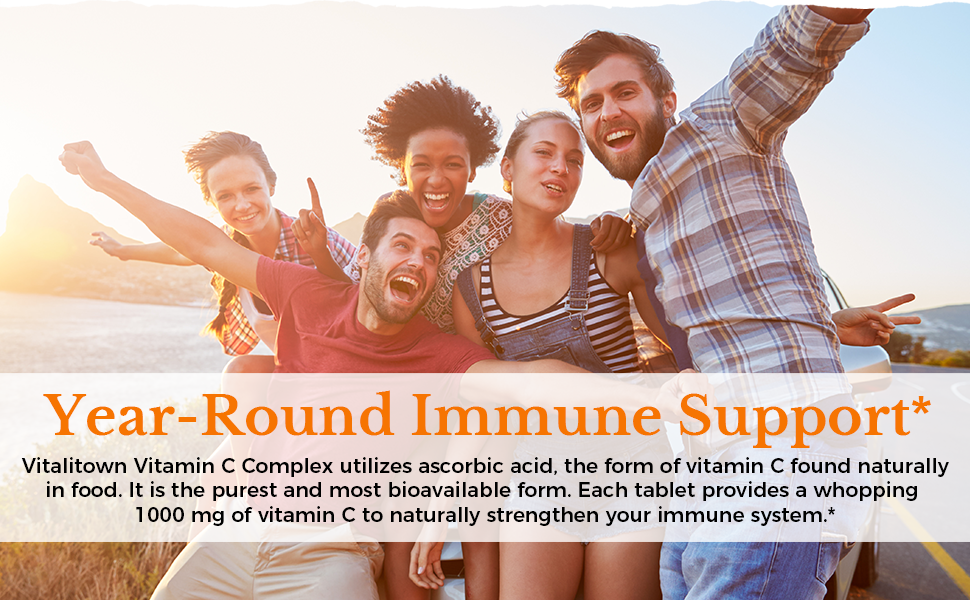 ★ Citrus bioflavonoids

aid the absorption of vitamin C*
complement its antioxidant potency*

★ Rose hips

promote the vitamin's absorption*
have a very high vitamin C content

 

★ Turmeric

the bright yellow spice used throughout Asia for centuries
famous for its anti-inflammatory and antioxidant properties*

 

★ Echinacea

an herb native to North America
fight against seasonal attacks

*

reduce symptoms, such as sore throat and cough*