Natural Orange Flavor: Vitalitown Vitamin C Vegan Gummies features a natural orange flavor that both adults and kids will love, keeping you looking forward to your next serving. Never forget to take your daily supplement again!
Immunity Support & Skin Health*: Vitamin C is best known for helping the immune system work properly.* It stimulates both the production and function of immune cells while diminishing oxidative stress to these cells.* Additionally, it contributes to skin health by decreasing free radical damage and supporting collagen formation.*
Plant-Based Gummies: When deciding on a vitamin C option, go vegan with Vitalitown. Our vitamin C gummies are made with plant-based pectin instead of gelatin. Fortify your immune defenses using our convenient, on-the-go chewable gummies without the struggle of swallowing pills.*
Purity & Quality: Vitalitown Vitamin C Gummies is intended for your whole family. All products are Vegan, non-GMO, and contain no gluten, dairy, soy, egg, fish, shellfish, tree nuts, or peanuts.
Made In The USA: Vitalitown products are manufactured and packaged in the USA in a GMP certified facility. They are tested by the third party for purity and potency to ensure that each and every bottle of Vitalitown products represents the highest standards.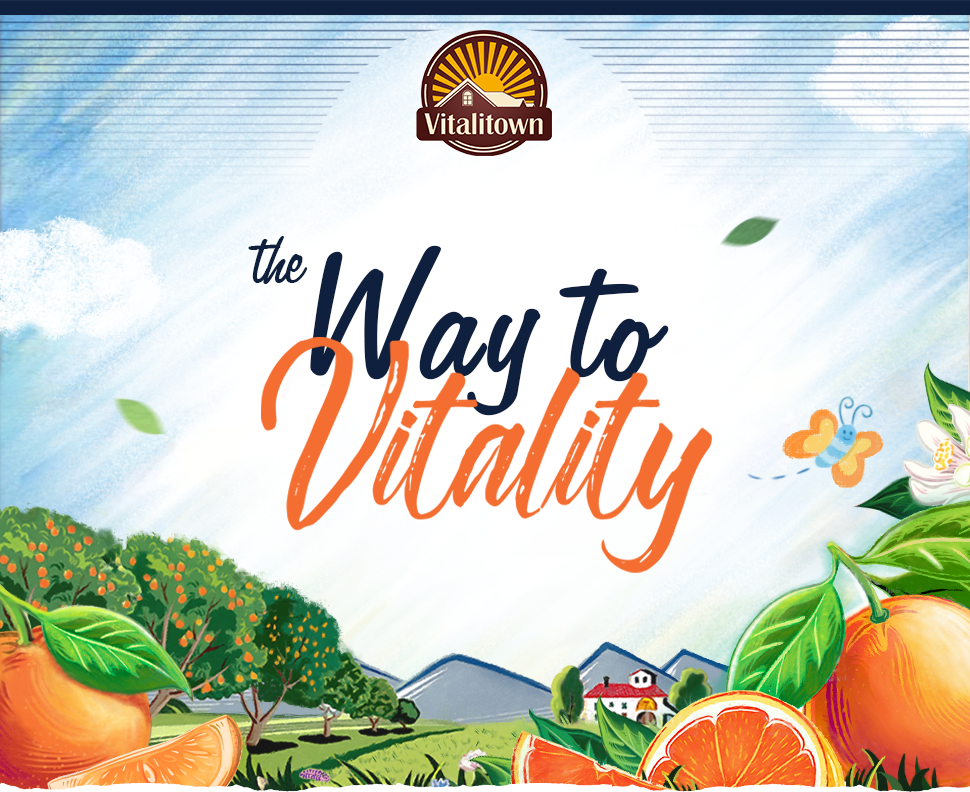 What is Vitamin C?
Vitamin C, also known as ascorbic acid, is a water-soluble vitamin naturally present in some foods, largely citrus fruits and vegetables. This nutrient is required for a vast array of bodily functions.* It is best known for helping the immune system work properly.* Besides, it helps fight against free radicals, support collagen formation, and facilitate iron absorption.*
Why Take Vitamin C Supplements?
Your body is unable to form vitamin C on its own and doesn't store it. So, a daily intake is a must to maintain adequate levels. If you're not getting enough vitamin C from your diet, you'll want to consider a supplement.
Tasty Vitamin C Gummies 250 mg
Vegan, Gelatin-Free Vitamin C Gummies Flavored with Organic Oranges
VITALITOWN VITAMIN C GUMMIES provides an easy and enjoyable way to help boost your immune system.* Each serving gives a dose of 250 mg of vitamin C to meet your daily quotas. With a delicious natural orange flavor, these vegan gummies are great for kids and adults alike.
250 mg vitamin C per serving
natural orange flavor
tastes delicious
no gelatin
made from plant-based pectin

Made in the USA
Non-GMO
GMP-Compliant Facility
NO artificial fillers, colors, flavors
NO soy, wheat, gluten, dairy, corn, eggs, tree nuts, peanuts, fish, shellfish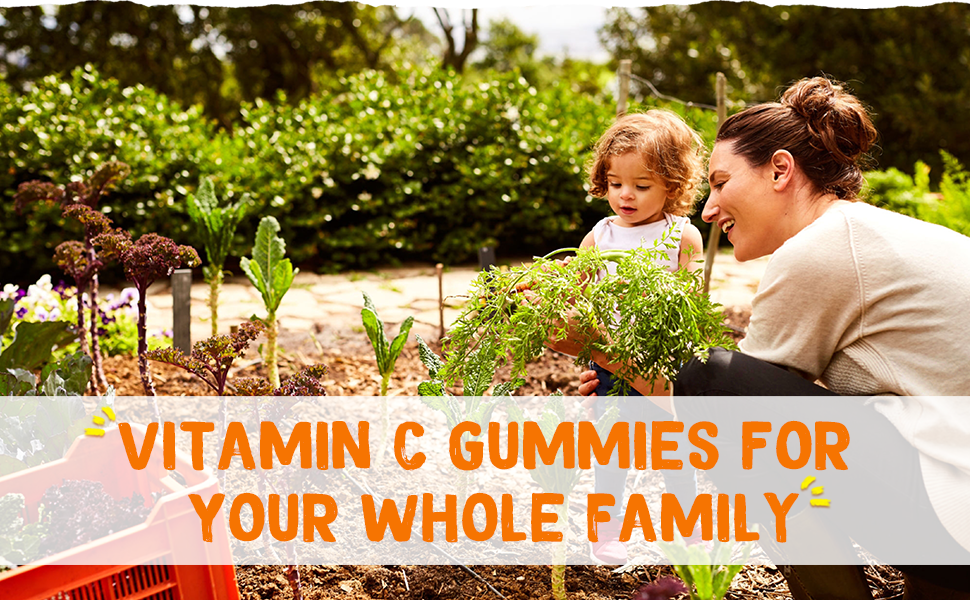 Vitamin C deficiency is rare in the United States. However, certain groups are more likely than others to have difficulty getting enough vitamin C:
People who eat a less varied diet.
People who have certain medical conditions such as severe malabsorption and kidney disease requiring hemodialysis.
Infants who are fed evaporated or boiled milk, because cow's milk naturally contains very little vitamin C and heat can destroy vitamin C.
People who smoke and those who are exposed to secondhand smoke.
★ Immunity booster*

accumulate in immune cells*
help immune cells to respond to and kill pathogens, such as bacteria and viruses*

 

★ Collagen synthesis*

responsible for holding cells together during the creation of collagen*
contribute to hair, skin and, nail health*

★ Iron absorption*

shown to increase iron absorption, which is an essential component of red blood cells*
reduce ferric iron to a ferrous state, which is preferentially absorbed by the intestine*

★ Powerful antioxidant*

reduce oxidative stress*
promote cardiovascular health*
help regenerate other antioxidants in the body*