Veggie Beauty Formula to the Max* | Too much hair on your brush? Nails always got splitting? Skin became dry and scaly? Biotin deficiency is often the culprit. Clinical studies have shown those deficient in Biotin can experience skin rashes, hair loss, and brittle nails. Since most biotin-rich foods are animal-based, we specially formulated this veggie biotin, 10000 mcg per softgel, to provide a substantial dose of this vital nutrient in beauty care to support your natural beauty from within.*

Ups Energy & Metabolism* | While biotin gained fame as a beauty booster, it does more than keep your hair, nails, and skin healthy.* It also acts as a co-factor, helping enzymes break down fatty acids, glucose, and amino acids so your body can function properly.* Infused with organic coconut oil, our plant-based Biotin is in its most bioactive form, d-biotin, to better aid in the metabolization of macronutrients and energy production.*
Once Daily Plant-Based Softgel | Biotin is a water-soluble vitamin, meaning that you need to take it regularly to maintain its reserve, making sure it never runs low. Vitalitown Biotin offers a high concentration of biotin in cold-pressed virgin organic coconut oil. 10,000 mcg of active beauty vitamin is packed inside our plant-based softgels. No gelatin. We have made sure that with just 1 softgel per day, you'll be getting all the biotin your body requires.
All About Quality: Vitalitown Biotin is intended for both men and women (adults) free of artificial fillers, flavors, preservatives, and additives. All products are non-GMO, and contain no gluten, dairy, soy, egg, fish, tree nuts, or peanuts. Your satisfaction is our priority. We stand behind our products, no questions asked, no ifs, no ands, no buts. If there is any problem, just let us know and we'll do our best to make it right.
The Way To Vitality: Here in Vitalitown, we believe nutrition is an important part of feeling healthy, active, and energetic, which defines Vitality. We have been committed to providing high-quality supplements curated for your unique needs, bridging the nutritional gap, and adding a dash of vitality to your life.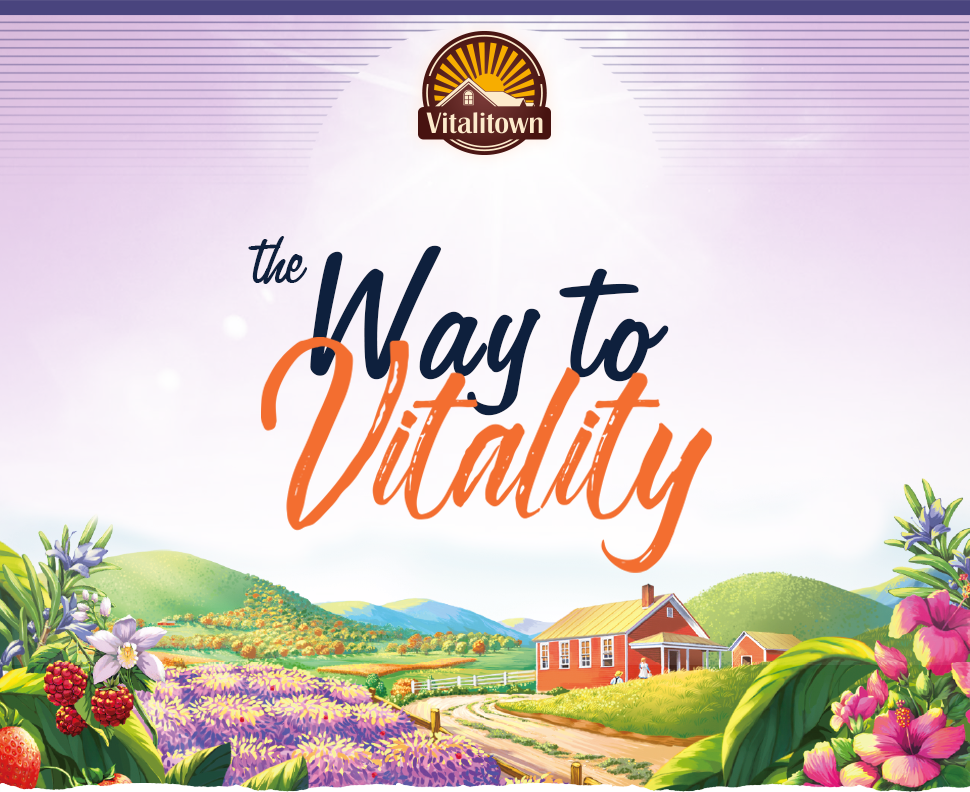 WHY DO WE NEED BIOTIN?
Radiant hair, strong nails, and a healthy skin complexion. If that's what you're looking for, try biotin. Also known as vitamin B7, biotin is an essential vitamin that works at a cellular level to support normal skin and hair growth as well as a healthy metabolism.* It helps strengthen the keratin structure, which is the primary building block for hair, skin, and nails.* Unfortunately, our body does not store this beauty vitamin, meaning that consistent intake is necessary for maintaining its reserve.

Many foods contain biotin, however, most are animal-based, i.e. meats, eggs, and fish. And that's why we formulated this veggie beauty formula containing 10,000 mcg of biotin in one plant-based softgel. So stop spending tons of money on shampoos, conditioners, sprays, oils, and serums. You know they cannot address the root cause. Our biologically-active biotin works at the cellular level to give your hair its natural bounce and beauty again and ensure a wonderful glow from the inside and outside.*
Veggie Biotin Formula – Nourishment from Root to Tip*
Give your Hair, Skin, and Nails a Natural Glow Up!*
Vitalitown Biotin is professionally formulated for maximum potency because we are devoted to bringing you real results.

Adding Vitalitown Biotin to your daily routine helps minimize loss and thinning for a fuller hair appearance, support youthful, glowing, smooth skin, thicken cuticles, discourage breakage, and speed up healthy nail growth from root to tip.*
10,000 mcg high concentration of biotin


infused with cold-pressed virgin coconut oil

pure bioactive d-biotin

no gelatin, vegetarian friendly

easy to swallow and once daily

no sugar, suitable for your diet plan*

Veggie Beauty Formula*

Made in the USA

Non-GMO

GMP-Compliant Facility

NO artificial fillers, colors, flavors

NO yeast, soy, wheat, gluten, dairy, corn, eggs, tree nuts, peanuts, shellfish
★ A Healthy Look Starts From Within*

promote luxurious hair that shines and radiates*
minimize loss and thinning for a fuller hair appearance*
support youthful, glowing, smooth skin*
help with firmer, thicker and harder nails*
Reduce nail splitting and breakage*

★ Give your Beauty a Burst*

10,000 mcg high concentration of biotin
pure biologically active d-biotin
provides an easy way for adults who are biotin deficient to get nutritional help*

★ Vegetarian Friendly, Sugar Free Formula

infused with cold-pressed virgin coconut oil
no gelatin, no other animal-derived ingredients
no sugar, suitable for your diet plan*

★ One Softgel A Day

We provide the easiest way to assure your body gets the amount of this essential mineral it needs for beauty support & overall health.* One softgel a day with water or meal to replenish your biotin levels naturally.