Naturally Occurring Form: Vitamin D is available in two main forms - D3 (cholecalciferol) and D2 (ergocalciferol). We prefer the former, which is the same form that your skin makes from exposure to direct sunlight when outdoors and is more effective for maintaining adequate levels of vitamin D in the body.*
High Dose: Featuring 5,000 IU of vitamin D3 per softgel, VitalitownVitamin D3 is designed to replenish D3 levels in adults who can't get enough from sunlight and food alone.* Meet your daily need with just one easy-to-take vegetarian softgel each and every day.
Bone & Immune Health*: Vitamin D is a micronutrient that your body needs to grow and develop normally. It supports optimal bone health by increasing the intestinal absorption of calcium and phosphorus, and helps maintain normal immune function by binding to receptors on immune cells.* Also, it plays key roles in muscle function, teeth health, and nerve system.*
Purity & Quality: Vitalitown Vitamin D3 is intended for both men and women free of artificial fillers, flavors, preservatives, and additives. All products are vegetarian, non-GMO, and contain no gluten, dairy, soy, egg, fish, shellfish, tree nuts, or peanuts.
Made in the USA: Vitalitown products are manufactured and packaged in the USA in a GMP certified facility. They are tested by the third party for purity and potency to ensure that each and every bottle of Vitalitown products represents the highest standards.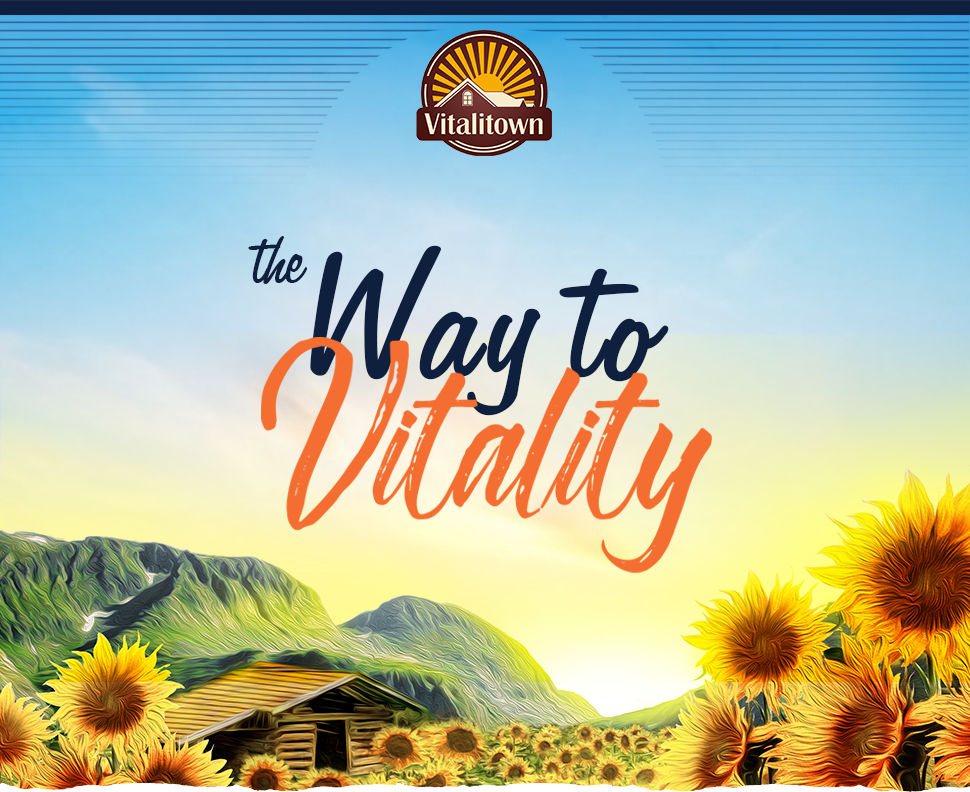 WHAT DOES VITAMIN D DO?
Vitamin D has long been known for aiding calcium absorption to support strong bones.* This vitamin helps regulate circulating calcium levels to support normal bone mineralization, growth, and remodeling.*
In addition, this nutrient binds to receptors on immune cells, including lymphocytes and macrophages, thus supporting normal immune function.* It's also important for muscle strength, brain development, and cellular function.*
Why Take Vitamin D Supplements?
For most people, taking a vitamin D supplement is the best way to obtain sufficient intake, because too much sun exposure can lead to skin damage, and it is difficult to eat enough from food.
When your skin is exposed to the sun, it produces vitamin D. However, concerns about skin damage mean many people avoid the sun or cover their bodies with clothing or sunscreen. Thus, you are less likely to form sufficient vitamin D from sunlight.
Natural food is another source of vitamin D, and yet very few foods naturally contain this vitamin.
When you don't get enough from sunlight and food alone, dietary supplements may be required to meet the daily need for vitamin D..
Naturally Occurring Form of Vitamin D
Vitamin D3 5000 IU (125 mcg) Softgels for Bone and Immune Support*
VITALITOWN VITAMIN D3 is a great option for those looking to replenish their vitamin D levels without the risk of unprotected UVB exposure. Each vegetarian softgel contains a high dose of 5000 IU (125 mcg).
Adding Vitalitown Vitamin D3 to your daily routine helps maintain strong bones and enhance immunity.*
 

high potency 5000 IU (125 mcg) per softgel
easily absorbed and used by the body
easy-to-swallow vegetarian softgels
no sun exposure
provides bone and immune support*

Made in the USA
Non-GMO
GMP-Compliant Facility
NO artificial fillers, colors, flavors
NO soy, wheat, gluten, dairy, corn, eggs, tree nuts, peanuts, fish, shellfish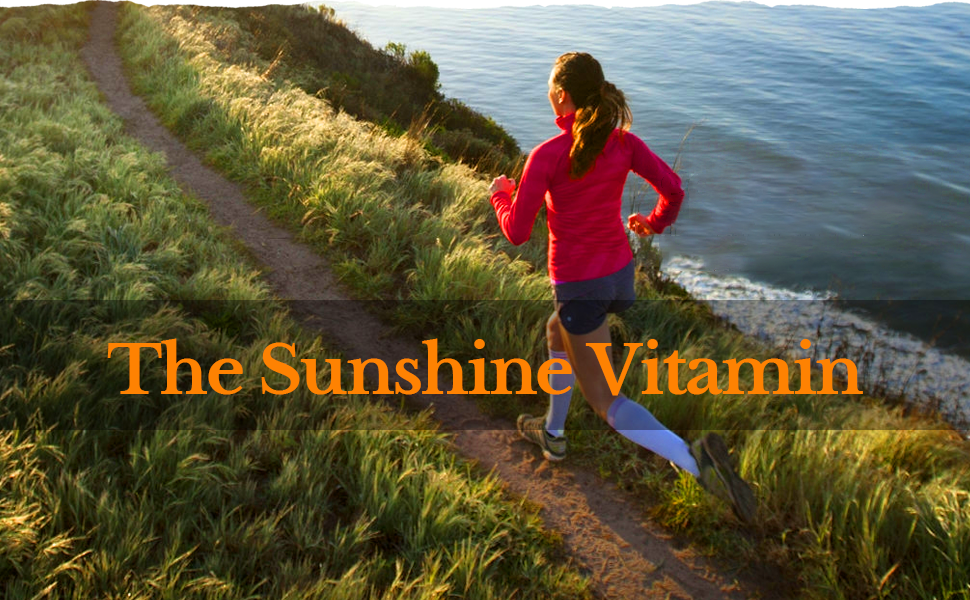 Am I Getting Enough Vitamin D?
People can be lacking in vitamin D when their exposure to the sun is limited, they don't consume or absorb enough from food, or their kidneys cannot covert vitamin D to its active form in the body. Without adequate vitamin D, bones can become thin, brittle, or misshapen.
Groups who are at high risk for vitamin D deficiency:
People with limited sun exposure
People with dark skin, which works as a natural sunscreen
Breastfed infants, because human breast milk contains only small amounts of vitamin D
Older adults, because they are likely to spend more time indoors, and as they age, skin can't produce vitamin D as efficiently
Obese people, because their body fat binds to some vitamin D and prevents it from getting into the blood
People with some medical conditions that cause malabsorption of fat
★ Year-Round Sunshine

With one softgel capsule daily, you get 5000 IU of vitamin D3 to meet your daily requirement for overall well-being.*

★ Natural Form

We prefer D3, the naturally occurring form of vitamin D, which is also easily absorbed and used by the body.

 

★ Easy to Swallow

For ease of use, we create this smooth, tiny softgel, making our high potency formula easy to swallow.

 

★ Veggie Softgels

Encapsulated in plant-based softgel capsules instead of gelatin ones, our vitamin D3 is a great alternative for vegetarian users.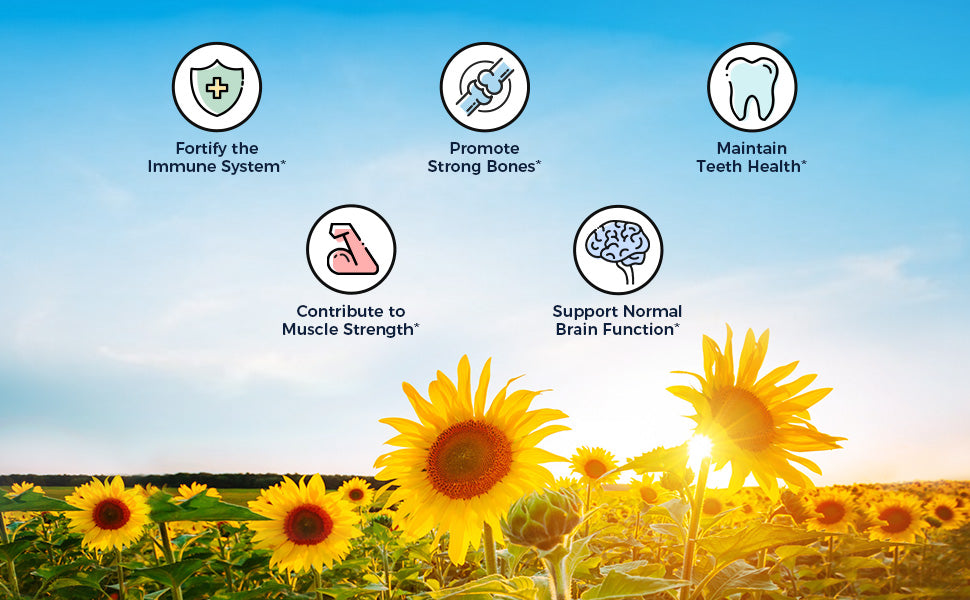 Tips to Maximize the Health Benefits of Vitamin D3
Take it with a fat-containing meal in order to promote the absorption of this fat-soluble nutrient.
For easier swallowing, take with water before and during ingestion.